Getting Started
Enrolling in Senior Daybreak is easy and affordable
HOURS OF OPERATION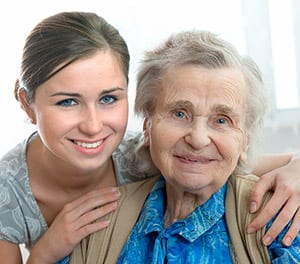 Senior Daybreak is open Monday through Friday from 8:00 am to 5:00 pm. Participants can attend Senior Daybreak on a set weekly schedule or on an occasional basis. Participants can also attend for the whole day or just a portion of the day. Participants must be enrolled to attend.
COST
Medicaid Participants: Fees are paid in full for those who have qualified for Medicaid – contact your case manager to initiate eligibility.
Veterans: Fees are paid in full for veterans (or with a small copay) – contact a social worker at the Department of Veterans Affairs to initiate eligibility.
Private Pay: $45 for 1/2 day (5 hours or less)
$65 for a full day (over 5 hours up to 9 hours)
TRANSPORTATION
Is provided to and from the program within a 20 mile radius to include Fruita and Palisade. (Included for Medicaid and VA participants. $2.50 per mile for private pay)
ENROLLMENT
A participant must be enrolled in Senior Daybreak before being able to attend (physician signatures can be in process, or can be given to Daybreak to fax to the physician.) Families can download the forms or stop by to pick up the packet and tour the facility. Families should call and communicate with staff regarding plans for a start date.
Share This Information
Send a web link to a friend or loved one who may be interested in Senior Daybreak
Contact Us
Speak with a representative, schedule a tour or request more information